Polymate Trailers have gone to great lengths to providing their customers with a poly trailer that has a superior strength and durability with an equally superior design. Knowing there is no comparison for quality, you can be assured with a Polymate you will have the best possible product in today's trailer market.
Due to extensive knowledge of polyethylene products and rotational moulding, all of Polymate Trailers rotational ovens and moulds are not imported products, instead built by Adrian and his team. With new and exciting products on the way, Polymate Trailers look forward to increasing their range of Poly Trailers and offering the trailer industry a trailer with no comparison.
For current price please click on link below.
Trailers In Stock Vist us on Facebook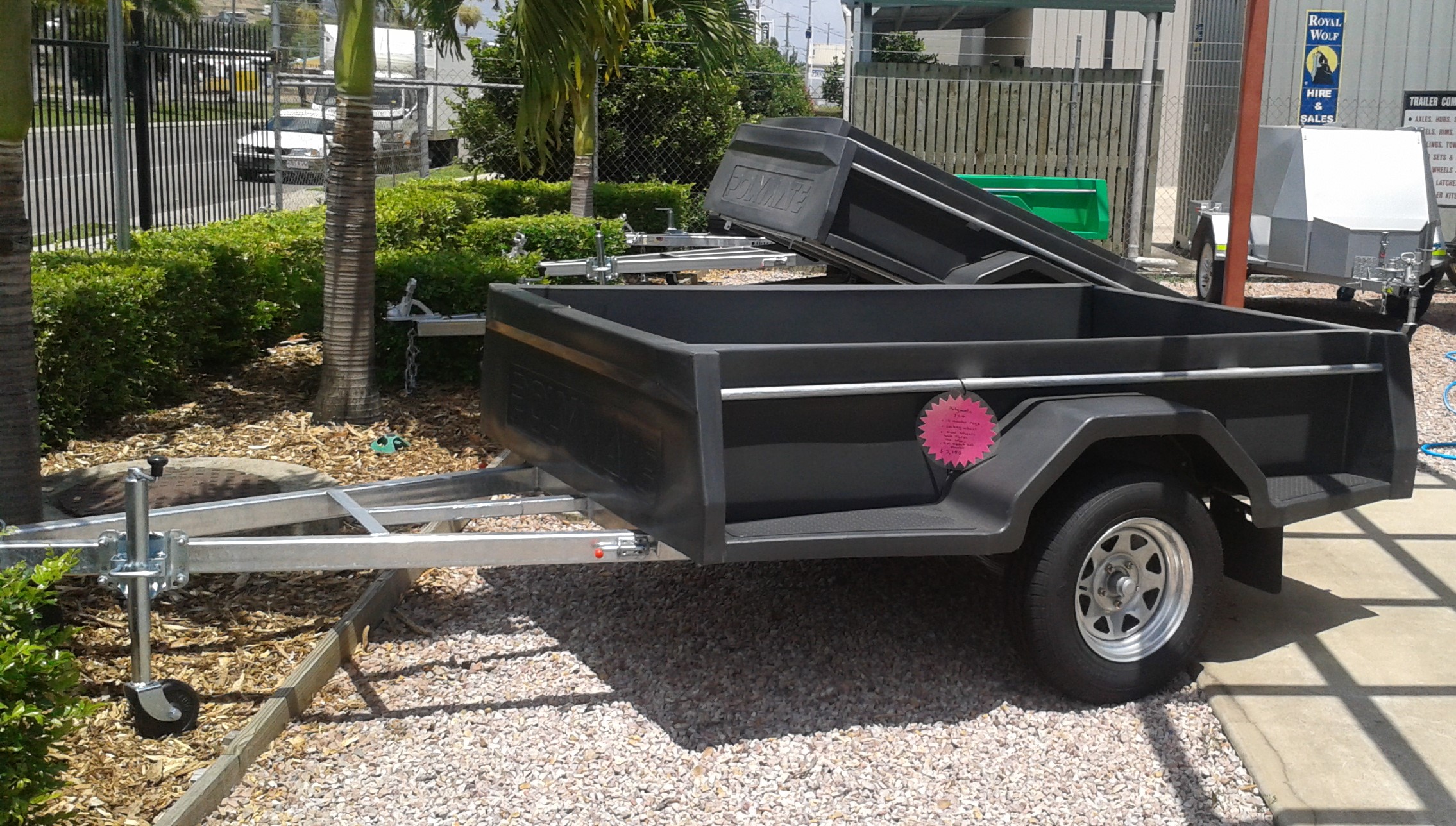 Product name Polymate 750kg Box Trailer
Specifications
Tub made from polyethylene
Drawbar 75x50x3 Duragal RHS Box
Chassis 65x35x2.5 Duragal RHS Box
New light truck tyres with new sunraysia ford rims Inc. Spare
6" swing-up jockey wheel mounted on the draw bar
12 Months registration
Manual Tilt
Trailer Sizes
7X4 ( 21210mm L X 1270mm W X 365mm H)
Optional Extras
Hot Dip Galvanized Chassis
Gas Bottle Holders
Jerrycan Holders
Tool Box
Galvanized Cage
Swinging Tailgate
Brakes
________________________________________________________________________________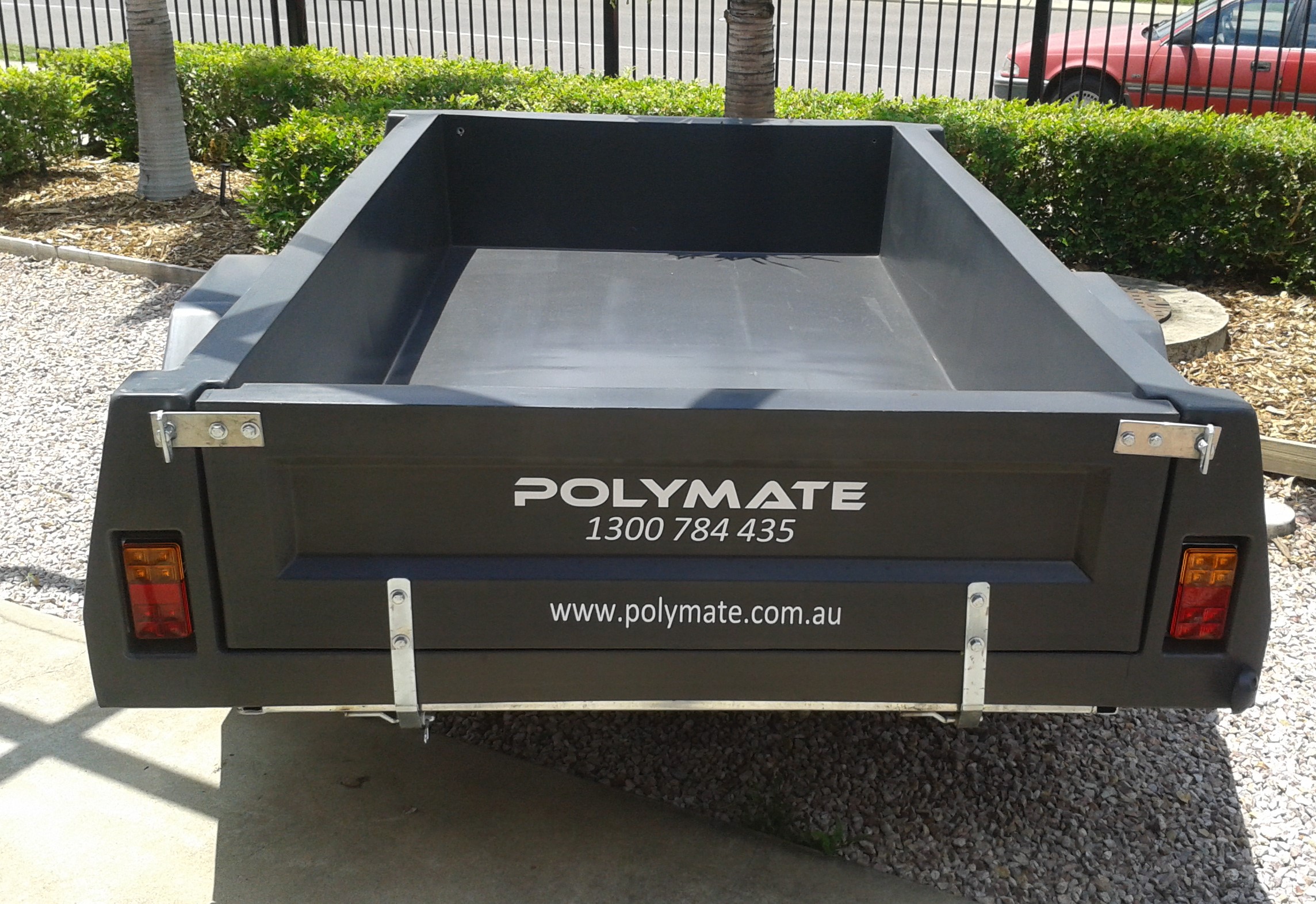 ______________________________________________________________________________